YouTube has officially accepted Android users to share songs directly via Snapchat in the form of Snap Stories after a month of its launch on iOS devices.
The recent development will successfully send what users are currently playing to Snapchat.
This includes album artwork, artist name, app logo, and link for viewers to listen. The background is a gradient pulled from the cover art. 
Snapchat also announced an update that will allow users to change their usernames without the deletion of their accounts.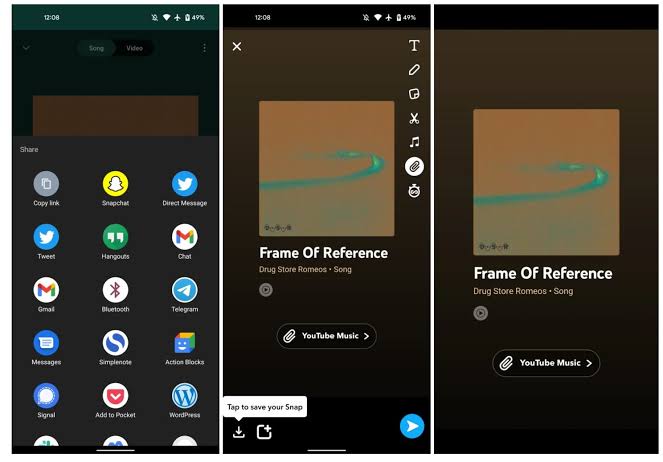 Do You Want To Receive Update As Soon As We Publish? JOIN US ON TELEGRAM NOW